Zetland Lodge Stampede Breakfast

Calgary Freemasons Hall – 330 12th Avenue SW, Calgary
8am – 11am Saturday July 6th
$FREE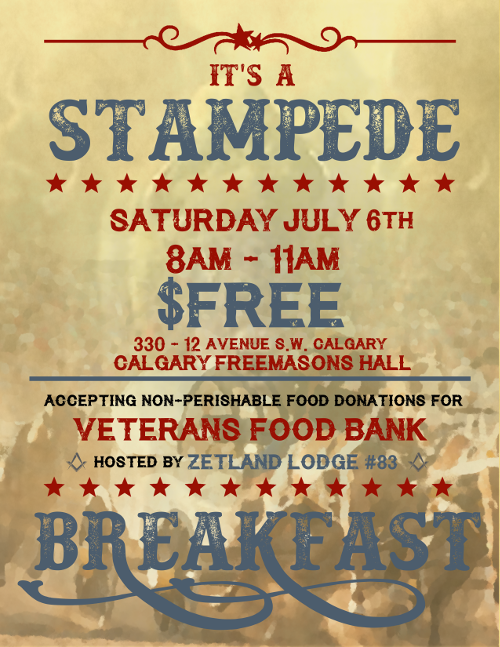 Zetland Lodge #83 is hosting a FREE Stampede Breakfast at Calgary Freemasons Hall at 8AM on Saturday July 6th, 2019. Please saddle up the family and mosey on down for some good vittles and some great tunes! Yeeehaaaaw!
---
Rockyford July Stampede BBQ

Bowness Masonic Hall
7:30pm July 9, 2019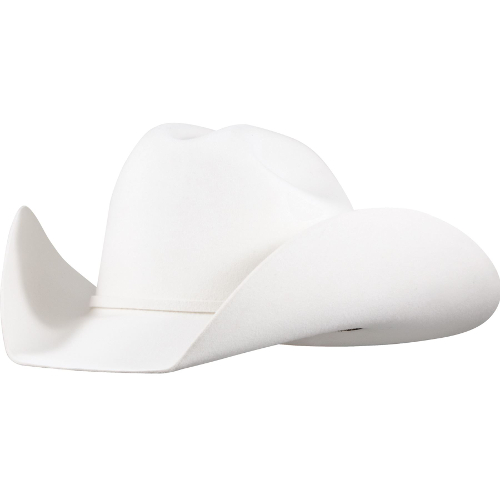 Welcome all to our annual Stampede BBQ. Please invite your Ladies Bowness Masonic Hall
Grand Master will be attending
7:30 Tyle and Receive the Grand Master and his entourage
8:00 close and retire to refreshment with our Ladies Education on Free Masonry I the Philippines open to all.
Cost $30.00 per person
Kids are welcome hotdogs and hamburgers available. Please advise our Junior Warden. Cost $5.00 per person
Contact our Junior Warden at terrygulara@yahoo.com to confirm your attendance.
We look forward to seeing you.
---
2019 Tri-Jurisdictional

Lethbridge, AB
September 13 – 15, 2019

Please come and join us for the 10th Annual, Tri-Jurisdictional Grand Masters' Roaming Outdoor Lodge, on September 13-15, 2019. This Tri-Jurisdictional gathering of masons from Montana, Saskatchewan and Alberta encourages fellowship and provides an informal, outdoor setting, to engage in degree work. The events associated with the Grand Masters' Roaming Outdoor Lodge will take place in and around the Lethbridge area.

Hotel Registration Deadline is August 1st. There is a large block of rooms so that all may be able to stay together at the recently renovated and rebranded Sandman Signature Lethbridge Lodge. Located at 320 Scenic Drive. Telephone 403-328-1123. Group Confirmation #: 69643 or Tri Masonic Jurisdictional 2019.
---
Grand Master's Tour 2020
15 Day Tour of the Philippines
When: April 17 – May 3, 2020
Cost: $4500.00 per person


Click here for PDF Brochure
Tour Inclusions
Pre-trip Orientation session in Calgary and Edmonton
Airfare including Airport Transfers  Hotel Accommodation
Tour Admissions

Manila – City Tour
Grand Lodge of the Philippines o Corregidor Island
Las Casas De Acuzar
Mount Samat
Bohol Island Countryside Tour o Bohol Island Hopping Tour
Monasterio de Tarlac
Goshen Resort – Ocular Visit

Bohol Island Tour (5D/4N Package)  All Walking Tour
Baggage Handling

Click here for Highlights Brochure
** Meals during free days are on per person account**
35% Deposit Required by October 31st, 2019
Balance Due January 15, 2020
Payments by e-transfer to:
RW Bro Armando Uy draman1010@yahoo.com